Kje nas najdete
TRANSPORT IN LOGISTIKA
PEINKIHER MARJAN s.p.

Ulica Kirbiševih 4G
2000 Maribor
Slovenija

TEL.: +386 2 461 81 14

FAX.: +386 2 461 73 72

Gsm: +386 41 374 510

Davčna. št.: SI 56915195


Svetovanje in prodaja olj in maziv.

GSM: +386 41 374 510
ali na
mopc.mb@gmail.com
Pentosin ATF DEXRON IIIH
Spletna cena: 11,99 €
Šifra izdelka:
PENT-ATF IIIH
Opis izdelka
Pentosin ATF Dexron IIIH
Automatic Transmission Fluid Dexron IIIH
Description
Pentosin ATF Dexron IIIH is formulated
by a combination of first class conventional
mineral and HC synthetic base oil, a
shear stable VI improver and a modern
additive package. The highly effective antiwear
additives and an appropriately
matching friction modifier provide a superior
shift performance in modern automatic
gear boxes.
Pentosin ATF Dexron IIIH is a high quality
gear oil which acts as lubricant and
functional fluid in all automatic gear boxes
which require a DEXRON IIIH ATF according
to General Motors specification. It is
fully miscible and compatible with other
DEXRON IID and DEXRON III ATFs, but
does not show said superior shift performance
when used blended.
Quality Level
Dexron IIIH
Approvals
ZF TE-ML 04D
ZF TE-ML 09
ZF TE-ML 11B
ZF TE-ML 14A
ZF TE-ML 17C
Classification
The product is not classified as dangerous.
Pentosin ATF
Podobni izdelki v kategoriji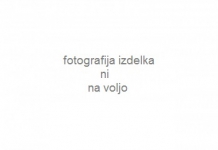 Quality ClassificationsSpecifications Dexron®-VI, GMN 10060 P...
Popust: -5,00%
Spletna cena: 12,69 €
ATF 6HP Fluid

Specifikacije:BMW 83220142516BMW 83220144137Jagua...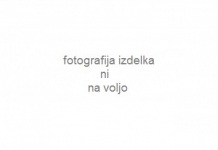 Quality Classifications: Practice and tested in aggregates with fi...