Kje nas najdete
TRANSPORT IN LOGISTIKA
PEINKIHER MARJAN s.p.

Ulica Kirbiševih 4G
2000 Maribor
Slovenija

TEL.: +386 2 461 81 14

FAX.: +386 2 461 73 72

Gsm: +386 41 374 510

Davčna. št.: SI 56915195


Svetovanje in prodaja olj in maziv.

GSM: +386 41 374 510
ali na
mopc.mb@gmail.com
RAVENOL Synthetic Fuel Economy SFE SAE5W-20 1 liter
Redna cena: 12,14 €
Popust: -5,00 %
Prihranek: 0,61 €
Spletna cena: 11,53 €
Opis izdelka
Product description:
RAVENOL SFE Super Fuel Economy 5W-20 is a high performance fully synthetic engine oil based on high performance synthetic basestocks as Poly-α-Olefin fortified with an advanced additive system. RAVENOL SFE Super Fuel Economy 5W-20 is engineered to help keep your engine running like new and extend engine life. Super Fuel Economy technology has been selected as original equipment by leading car builders as Chevrolet , Cadillac, Mercedes Benz, Porsche, Dodge Viper, Jaguar, Land Rove, Mazda, Nissan, Toyota, Honda, Mitsubishi and Dodge Ram providing the best fuel economy. It meets or exceeds the industry's toughest standards and outperforms all conventional oils. 
Classification:
RAVENOL SFE Super Fuel Economy 5W-20 meets the following specifications and classifications:
API (*gelistet)
SM*/SL*
Chrysler
MS-6395
FORD
WSS-M2C930-A
General Motors
GM 6094M GM 9986202
Honda
genuine motor oil
ILSAC
GF-4
Mazda
genuine motor oil
Mitsubishi
DiaQueen
Nissan
genuine motor oil
SAE
5W-20
TOYOTA
genuine motor oil
Application:
RAVENOL SFE Super Fuel Economy 5W-20 is recommended for all types of modern vehicles where this viscosity grade 5W-20 is recommended, including Honda, Ford, Chryslers and other major carmakers. It is also suitable for use in Jaguar and Land Rover vehicles that required FORD WSS-M2C925A specification. It includes high-performance turbo-charged, supercharged gasoline multi-valve fuel injected engines found in passenger cars, SUVs, light vans and trucks. This oil is uniquely designed to provide unsurpassed levels of performance, cleaning power and engine protection, while meeting or exceeding the requirements of ILSAC GF-4 performance standards. With the 5W-20 you get the best all-year usage of RAVENOL SFE Super Fuel Economy 5W-20, incl. in winter. Refer to the maintenance book of your vehicle to know the recommendation of the manufacturer covering upper limit temperature.
Features and benefits:
RAVENOL SFE Super Fuel Economy 5W-20 provides:
• Excellent overall lubrication at extreme cold conditions and wear protection performance for all driving styles
• outstanding fuel economy up to 8% based on comparison versus those grades most commonly used oils
• excellent low temperature capabilities
• quick cold weather starting
• helps to extend engine life and reduces stress on starting system components
• very efficient anti-deposit and anti-black sludge power which maintains a clean engine
• prevention of carbon and lacquer deposits on vital moving parts caused by very high engine temperature
• enhanced frictional properties
• neutralization of the acids
• exceptional oil film stability through anti-wear protection in all loads
• outstanding thermal stability and oil oxidation resistance to maintain a high standard of piston cleanliness
• outstanding performance during the maximum oil change interval recommended in a vehicle's owners manual
• compatible with catalysts
Podobni izdelki v kategoriji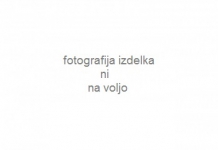 Priporočano za starejša vozila brez turboponilca


Specifikac...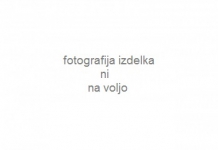 To nelegiranega motorno olje SAE 30 je primerno za starodobnih vozil, ...
0W-30 Superline PENNASOL Motorno olje ( redna cena 18,99 )

...
Popust: -50,00%
Spletna cena: 9,50 €